It's January 8th, have you broken your resolutions yet?
One of the most popular New Year's Resolution is eating healthy, followed by saving money.  Veggie Potstickers will help you accomplish both,  a meatless fare that will still fill you up.  Easy too, using store bought wonton wrappers.  This recipe makes what seems to be a lot, but in my family we are always fighting for the last one.
Well, slowly fighting as we attempt to maneuver food into our mouths using  chopsticks.  We use them on a fairly regular basis, and I think we are not half bad at it.  Using chopsticks definitely slows down the eating process, which is not a terrible thing.  It's also pretty good for a laugh.
We are searching for frugal meals to save dough.  We are saving for a very special reason; our son is waiting for us in China and we'll be heading there soon to bring him home.
Even if you don't have a special reason, veggie potstickers will stop the man in your life from complaining about meatless Monday.  And if not?  Well they make good appetizers.
(Or you can add a bit of meat in the filling.  A little will stretch a long way, so it will still be frugal.)
I always serve it up with some brown rice mixed with peas.  One day I will give it a try with homemade gyoza wrappers and pretty pleats to be a bit more authentic.
For approximately $7, I fed my family of 5 dinner and lunch the following day.
What's your favorite frugal meal?
Veggie Potstickers with Chili Ginger Dipping Sauce
Ingredients
For the Potstickers:

1/2 Medium Head Cabbage, Chopped
2 Carrots, Shredded
1/2 Red Bell Pepper, Chopped Small
4 oz Mushrooms, Chopped Small
4 Radishes, Diced
1 Small Onion, Diced
1 Tbsp. Sesame Seeds
1 1/2 Tbsp. Soy Sauce
2 Tbsp. Olive Oil, Divided
2 Tbsp. Water
1 Tsp. Corn Starch
1 package Wonton Wrappers

For the Dipping Sauce:

4 Tbsp. Soy Sauce
2 Tbsp. Rice Wine Vinegar
1 Tsp. Roasted Red Chili Paste
1/2 Tsp. Grated Ginger
2 Tsp. Sesame Seeds
1 Scallion, Thinly Sliced
Dash of Sesame Oil
Instructions
For the Potstickers:

Heat 1 tablespoon oil in a saucepan and add cabbage, carrots, red pepper, mushrooms, onion, garlic, and radishes. Saute over medium heat approximately 8-10 minutes until just softened. Stir in soy sauce and sesame seeds. Allow to Cool.
Mix together the water and cornstarch in a small bowl. Taking one wrapper at a time, brush around 2 edges with the water/cornstarch mixture. Place roughly one tablespoon of filling in the middle of the wrapper and then pull the other edge up and over the filling to form a triangle.
Continue until all potstickers are made. Place finished potstickers in a single layer on a baking sheet (so they don't stick). Keep both finished potstickers and empty wrappers covered with plastic so the dough stays soft.
Heat 1 tablespoon oil in a large nonstick or well seasoned cast iron skillet over medium high heat. Place as many potstickers as you can with one side down in the pan. Cook 1-2 minutes until that one side is well browned, do not flip. Add 1/4 cup water and cover the pan. Cook for an additional 3 minutes, removing the cover for the last 30 seconds. Remove potstickers to a serving platter. If they start to stick again, a dash of water will unstick them.
Serve with dipping sauce and brown rice.

For the Dipping Sauce:

Mix all ingredients together until chili paste is dissolved.
Notes
Depending on the number of wontons in your package, there may be filling leftover. We serve it up over the rice, or keep it for leftovers.
Chili paste and ginger can be adjusted to your liking. Recipe as is makes a relatively mild dipping sauce.
1/4 lb ground beef or pork can be added to the filling if desired.
http://thewellflouredkitchen.com/2014/01/08/veggie-potstickers-with-chili-ginger-dipping-sauce/
Copyright 2014 The Well Floured Kitchen
Shared with:  Weekend Retreat Link Party , Super Saturday Link Party, Weekend Potluck, Melt in Your Mouth Monday, Foodies and Crafties Soiree,and What's Cookin' Wednesday, Foodie Friday, Tuesday Talent Show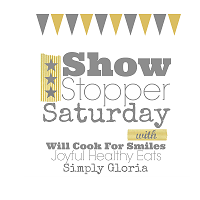 – See more at: http://anyonitanibbles.blogspot.co.uk/2014/01/tasty-tuesdays-44.html#sthash.JTBBcBTF.dpuf